Yes we do!
All domains (currently not subdomains) added to our platform can utilize temporary domains.
On the "Domains" page, you'll be able to click the dropdown to access the Temporary Domain, which will open in a new tab: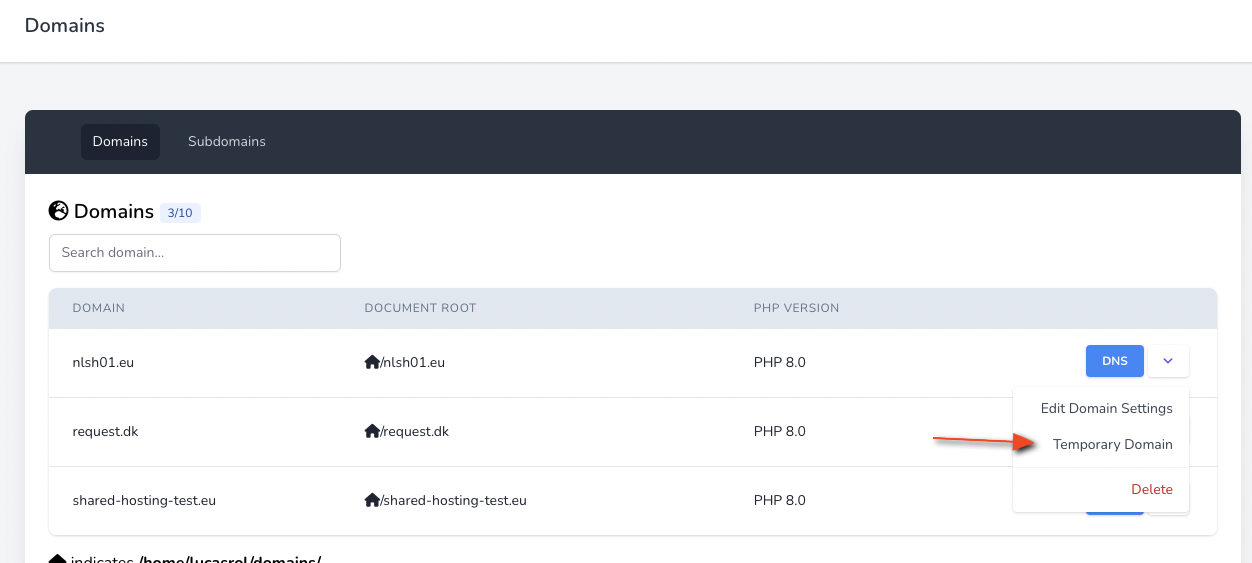 Keep in mind, due to the fact there's extensive processing going on with the proxy setup being used, it does slow down pages by quite a lot, so we generally do not advise doing speed-test measurements on temporary domains, since it will not give a realistic picture of the actual website performance.
Note: The tool providing the temporary domains are developed by SkylonHost, one of our suppliers for various infrastructure requirements.
The tool is available and can in fact be used by everyone by going to https://site.slowtest.net